Here is a selection of gigs for Friday the 30th of July
Friday the 30th of July 1976
Canberra Theatre, Canberra. ACT - Skyhooks and Ol '55
Stagedoor Tavern, Sydney. NSW - Agnes Banks
Cinema 2, Port Pirie . SA - Little River Band
Friday the 30th of July 1982
Cessnock Leagues Club, Cessnock. NSW - Brute Force and Peculiar Clerk
Double Diamond Night Club, Kensington. NSW - The Fringe
Jindabyne Bowling & Sports Club, Jindabyne. NSW - INXS
Rest Hotel, Milsons Point. NSW - Pat Drummond
Sefton Hotel, Sefton. NSW - Alibi and The Lonely Hearts
Aberdeen Hotel, Fitzroy Nth. VIC - Eurogliders
Billboard, Melbourne. VIC - Sherbet
Braybrook Hotel, Braybrook. VIC - MEO 245 and Real Life
Club Chevron, Melbourne. VIC - Divinyls
Commodore Hotel, Sandringham. VIC - The Hitmen
Council Club Hotel - aka Ritchies Nitespot, Preston. VIC - Brian Cadd
Cross Keys Hotel, North Essendon. VIC - F.J. Holden and The Fives and Wilbur Wilde's Big Kombi
Croxton Park Hotel, Thornbury. VIC - The Dugites and Uncanny X Men
Eureka Hotel, Richmond. VIC - Stormy Monday
Ferntree Gully Hotel, Ferntree Gully. VIC - Matt Taylor
Jump Club, Collingwood. VIC - Pel Mel
Marquee - Stockade Hotel, Carlton. VIC - The Moodists
Palais Theatre, St Kilda. VIC - The Little Heroes and Australian Crawl
Pier Hotel, Frankston. VIC - Mother Goose
Royal Derby Hotel, Fitzroy. VIC - Hoi Polloi
Station Hotel, Prahran. VIC - Strange Tenants
Swinburne Institute Of Technology, Hawthorn . VIC - Russell Morris and The Rubes
Friday the 30th of July 2004
Oatley Hotel, Oatley. NSW - Mad Cow
How this site works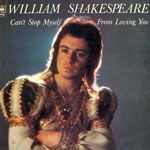 Do you remember William Shakespeare who sang My Little Angel? When he was plain old John Cave he was in a band called The Amazons. That band once had a bass player called Harry Brus.
Harry went on to play in Australian Crawl who had an album called Boys Light Up. That album was produced by David Briggs who was a guitarist in Little River Band. LRB had a drummer called Derek Pellici who was once in Blackfeather which also featured a bass player called... Harry Brus.
Now do you get it? It's all about the relationships and the "family tree" that make up the Australian Music Scene.
Contains: 2213 Bands, 3598 People, 2772 Recordings, 4272 Chart Listings, 215 Record Labels, 2274 Venues and 21178 Gigs
Featured Recordings
AC/DC
released the Album T.N.T. in December 1975.
more info here...
Little River Band
released the Album It's A Long Way There in 1978.
more info here...